[et_pb_section fb_built="1" fullwidth="on" _builder_version="3.22.7"][et_pb_fullwidth_slider _builder_version="3.22.7" header_font="||||||||" header_text_align="center" body_font="||||||||" body_font_size="20px" body_line_height="1.8em" custom_button="on" button_text_size="29px" button_font="||||||||" button_icon="%%49%%" button_alignment="left" custom_padding="80px||80px||true|"][et_pb_slide heading="About Us" use_bg_overlay="on" use_text_overlay="off" _builder_version="3.22.7" header_font="Abhaya Libre|600|||||||" header_font_size="55px" body_font="||||||||" body_text_align="left" body_font_size="21px" body_letter_spacing="0px" body_line_height="1.5em" body_text_shadow_style="preset1" background_image="https://chimikgroup.com/wp-content/uploads/2019/09/tanker-1.jpg" custom_button="on" button_text_size="19px" button_text_color="#ffffff" button_bg_color="#b5928b" button_border_width="0px" button_letter_spacing="1px" button_font="Amiko|700|||||||" button_icon="%%180%%" button_on_hover="off" button_text_shadow_style="preset1" box_shadow_style_button="preset4" text_shadow_style="preset2"][/et_pb_slide][/et_pb_fullwidth_slider][/et_pb_section][et_pb_section fb_built="1" _builder_version="3.22.7" background_color="#e2e2e2" use_background_color_gradient="on" background_color_gradient_start="#d3d3d3" background_color_gradient_end="#c6c6c6" background_color_gradient_direction="145deg" background_color_gradient_start_position="35%" background_color_gradient_end_position="0%" custom_padding="0px||19px|||"][et_pb_row custom_padding="15px||4px|||" _builder_version="3.22.7"][et_pb_column type="4_4" _builder_version="3.22.7"][et_pb_divider show_divider="off" _builder_version="3.22.7" custom_margin="-9px|||||" custom_padding="||0px|||"][/et_pb_divider][/et_pb_column][/et_pb_row][et_pb_row custom_padding="32px||46px|||" custom_margin="|auto|20px|auto||" padding_2_phone="|40px||50px" padding_2_last_edited="on|phone" _builder_version="3.22.7" background_color="#e8e8e8" border_radii="on|10px|10px|10px|10px"][et_pb_column type="4_4" _builder_version="3.22.7"][et_pb_text _builder_version="3.22.7" text_font="||||||||" text_text_color="#000000" text_font_size="15px" header_font="||||||||" header_2_font="Abhaya Libre||||||||" header_2_font_size="30px" custom_padding="10px|36px|10px|67px||"]
Why Chimik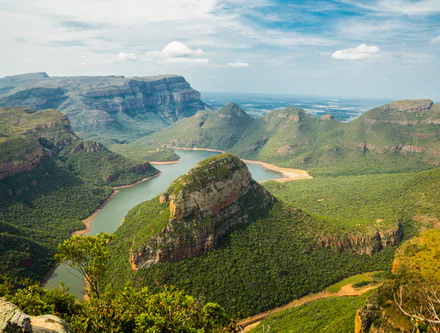 Chimik is a fully owned Nigerian conglomerate that has raised the bar in innovation and service delivery in Africa, with the express goal of providing services at world-class levels using African talent.
Our team possesses over 100 years of cumulative global experience and is versatile, agile, young, and dynamic. We hold ourselves accountable to global standards on governance, risk management, ethics, financial compliance, and sustainability.
In our areas of interest, we have built a reputation for delivery beyond customer expectations – and we intend to guard that reputation aggressively.
Give us a call! You will be glad you did.
Company Culture
Our Vision: To promote innovative business enterprise and position Africa as a prosperous and equal global partner for sustainable economic development.
Our Mission: To be at the forefront of African Economic Transformation; by building and delivering world-class products and projects in the logistics, energy, and digitization sectors; via development and use of African talent.
Our Core Values (TRELIQ)
Our core values define who we are as a company, what you can expect from our people, and what guides our approach to providing services.
✓  Teamwork: We collaborate on all our work, as a committed team to develop the best product.
✓  Reliability: You can rely on us always, every time! We will deliver your needs within agreed specifications, cost, and timelines.
✓  Ethics: Ethics is our watchword. We hold ourselves accountable to global ethics standards.
✓  Learning: We have a culture of continuous learning and self-improvement, which will build the capacity to deliver ahead of our competition.
✓  Innovation: Innovation is our DNA. We disrupt the market, using innovative technologies.
✓  Quality Delivery: We will deliver beyond your quality specifications. We hinge our reputation on quality, ranking it above profit always.
[/et_pb_text][/et_pb_column][/et_pb_row][/et_pb_section][et_pb_section fb_built="1" fullwidth="on" _builder_version="3.22.7"][et_pb_fullwidth_code _builder_version="3.22.7"][/et_pb_fullwidth_code][/et_pb_section]